Released 10-28-20
Submitted by United Nations Federal Credit Union (UNFCU)
LONG ISLAND CITY, NY, Oct. 28, 2020 / CSRwire / – The United Nations Federal Credit Union has received its Organizational 2020 Residential Diversity and Inclusion Leadership Award from the Mortgage Bankers Association (MBA). UNFCU was the credit union's sole award winner at the 2020 Annual Virtual MBA Conference, held October 19-21. The annual awards recognize MBA members in two categories: organizational diversity and inclusion as well as strategies for market development.
"This award recognizes the importance of a diverse and inclusive real estate finance industry," said Susan Stewart, 2021 MBA Chair and Chief Executive Officer of SWBC Mortgage Corporation. "We get an overwhelming number of entries every year. We are delighted with the industry's commitment to further D&I efforts. "
"We are proud to receive this award in recognition of the UNFCU's commitment to diversity, justice and inclusion," said Chris Salata, Vice President Mortgage Underwriting & Operations at UNFCU. Mr. Salata is also a founding member of the Diversity, Equity & Inclusion (DEI) Council of the UNFCU. "We would like to thank the MBA for recognizing the hard work, commitment and creativity of our employees. Creating an industry-leading culture that encompasses belonging, difference, transparency and equal growth opportunity underscores our collaborative strength. "
"It is an honor to receive the MBA award, which reflects the UNFCU's core value of promoting diversity," said Carlene Alexander, UNFCU Global Diversity Officer. "Our DEI program will evolve using our greatest resource, UNFCU staff, while also establishing industry best practices."
UNFCU, one of a total of seven award winners, has extensive metrics and descriptions of its multifaceted programming to the MBA. This included a 2019 D&I assessment survey that indicated an increase in employee engagement. In addition, the results showed positive statements about management's commitment to promoting diversity, equity and inclusion. The UNFCU also introduced a mentoring program in 2018, which has been well received by employees. Corporate identity, improved member experience, community relationships, and the diversity of suppliers also contributed to the UNFCU's ability to use DEI effectively.
Two groups of judges, consisting of members of the Diversity and Inclusion Committee of the MBA and MBA staff, reviewed the entries. The criteria included annual goals, evidence of tangible benefits for the participants and the company as a whole, and the reproducibility of the program. Additionally, the MBA took into account the innovative program approaches of organizations and the potential success in expanding culture through diversity and inclusion.
ABOUT THE MORTGAGE BANKERS ASSOCIATION:
The Mortgage Bankers Association (MBA) is the national association representing the real estate finance industry, an industry that employs more than 280,000 people in virtually every community in the country. The Washington, DC-based association works to ensure the continued strength of the country's residential and commercial real estate markets, expand home ownership, and provide affordable housing for all Americans. MBA promotes fair and ethical lending practices and promotes professional excellence among real estate finance professionals through a wide range of educational programs and a variety of publications. Membership of over 2,100 companies spans every element of real estate finance: independent mortgage lenders, mortgage brokers, commercial banks, savings houses, REITs, Wall Street conduits, life insurance companies, credit unions and others in the mortgage lending space. For more information, see the MBA website: www.mba.org.
About the United Nations Federal Credit Union (UNFCU)
UNFCU is the affiliate credit union of the United Nations community. UNFCU was founded in 1947 and serves more than 155,000 members around the world. You can find out more about our DEI initiatives in UNFCU Impact Report 2019.
Contact for media questions: Elisabeth Philippe, UNFCU, +1 347-686-6776, mobile: +1 347-510-4036, or [email protected]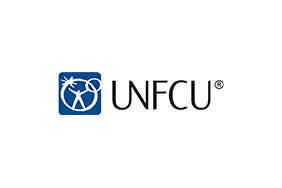 United Nations Federal Credit Union (UNFCU)