Branch Manager Larysa Goryelova and Business Development Officer Laurie Morano, both with Visions of the Federal Credit Union, show boxes of custom apron donations. Headquartered in Endwell, NY, Visions donated 75 custom aprons to the Academy of Hospitality and Culinary Arts Program at Leonia High School in Leonia, NJ, valued at $4.9 billion. The aprons went to students in the school's cooking class, where students have the opportunity to learn about the food service and hospitality industry while enhancing their skills and knowledge in the field as a potential business after high school.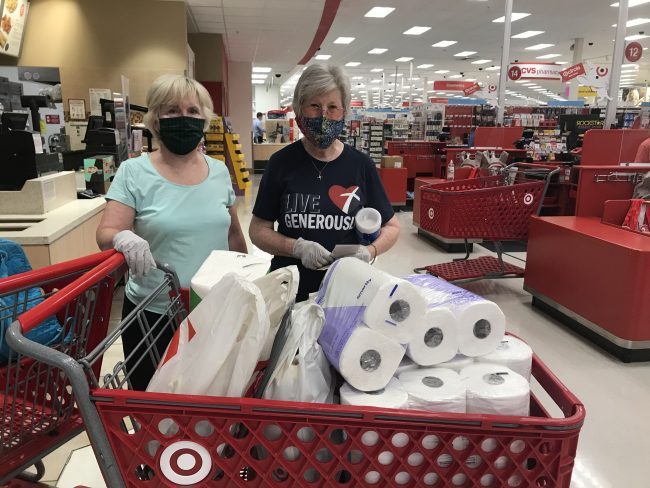 The Travis Credit Union Foundation, the $3.9 billion philanthropic arm Travis Credit Union in Vacaville, California raised over $1 million for its COVID-19 relief initiative. That amount was matched by the credit union with a total of $2 million to be distributed to 83 local community organizations, many of which provide resources and services to individuals and families affected by the pandemic. Travis matched every dollar raised by the foundation, up to a maximum of $20,000, for a maximum of $40,000 per agency. The campaign culminated on September 30th. Empower Yolo, a shelter and crisis intervention center in Woodland, California, was one of the grant recipients and is using the funds to prevent the evictions of families hardest hit by the pandemic. Pictured are Empower Yolo's Susan Starkweather Stone (left) and Terri Russell shopping for toiletries.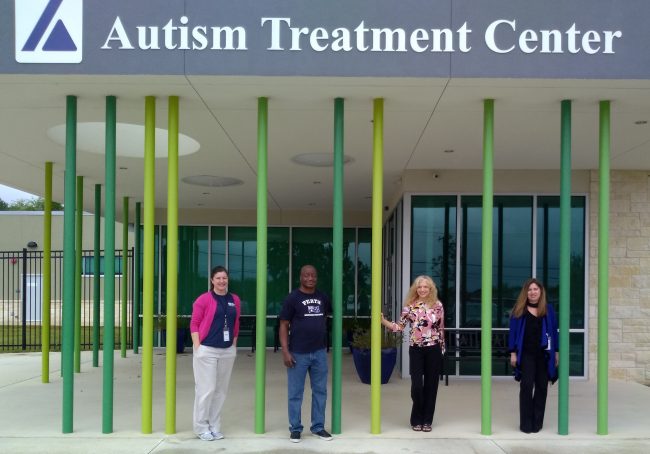 The Security Service Charitable Foundation, the charitable arm of the $10.16 billion Federal Credit Union Security Service in San Antonio, Texas helped the San Antonio Autism Treatment Center welcome students back to campus through a $2,000 donation to improve social distancing measures. The donation will provide mobile classroom dividers, glider swings and basketballs for enhanced outdoor play. Also included in the donation is funding for a new laminator that will help the center reuse classroom tools and preserve printed materials. Staff at the 44-year-old Autism Treatment Center (pictured) have spent their lives supporting people with autism and related disorders to learn, play, work and live in the community. For the past several years, the center has provided close to 400 children and adults with direct care programs annually and has supported more than 1,000 families with information and referrals for community services.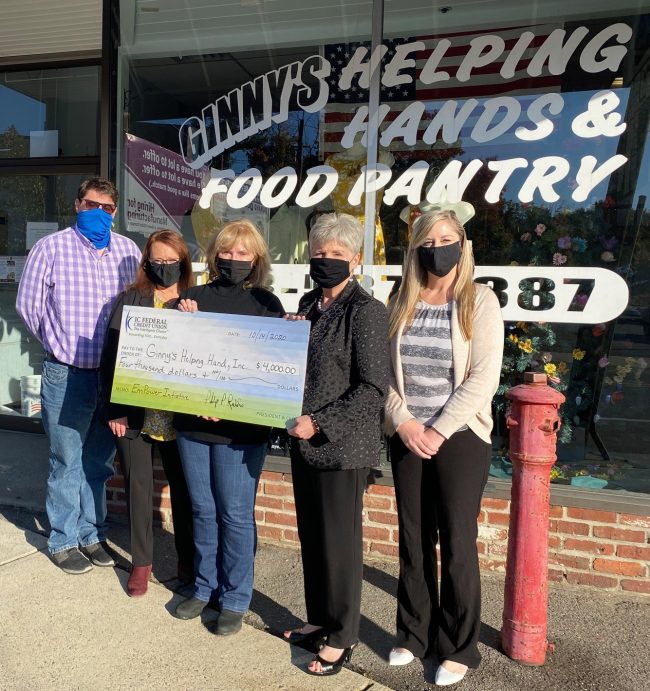 As part of its Empower – a Community Connection initiative, the $532 million Fitchburg, Mass IC Federal Credit Union made two donations to food banks. The credit union donated $4,000 to Ginny's Helping Hand & Food Pantry in Leominster, Mass. and an additional $4,000 to the Marlborough Community Cupboard in Marlborough, Massachusetts. Pictured left to right in front of Ginny's Helping Hand & Food Pantry is Brandon Robbins, Manager of Ginny's; Jennifer Maguy, community coordinator for IC; Sue Chalifoux Zephir, general manager of Ginny's; Beth Slattery, senior solution manager for IC; and Holly Sanchez, IC's SVP of Human Resources.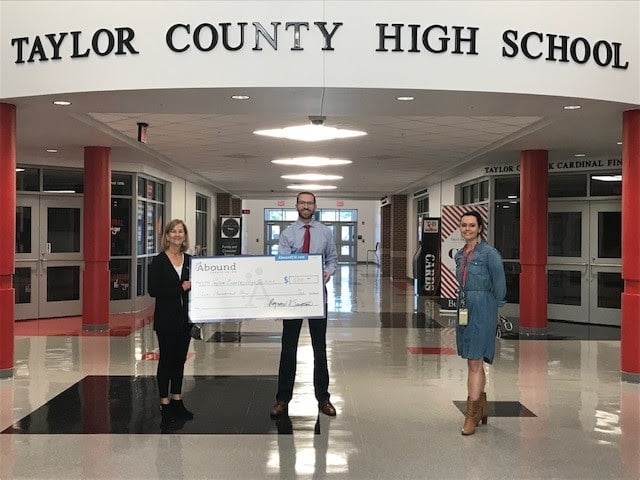 Left to right, Becky Ates, EVP for Abound credit union; Marcus Rodgers, business/marketing teacher at Taylor County High School; and Sara Tucker, the high school principal, show a check donation. The $1.8 billion Radcliff, Kentucky-based Abound donated $500 to Taylor County High School in Campbellsville, Kentucky to support their personal finance course, an elective available to all students in grades 9 through 10 12 is open. The funds will be used to support the purchase of Dave Ramsey's Foundations in Personal Finance curriculum, which Rodgers uses for teaching. Abound also offers finance classes to students at Taylor County Intermediate School in Campbellsville.
Place of Promise founder Elizabeth "Beth" Kidd holds her prize check Joan of Arc Credit Union's We Share a Common Thread Foundation. Place of Promise is the latest nonprofit to make a $1,500 donation as part of the Lowell, Massachusetts credit union's $1.58 billion Q3 Give-a-Click program (June to September). The Give-A-Click program runs quarterly on the foundation's website. Community members visit the site, learn about the worthy charitable participants, and cast their vote for whoever they would like to support. The organization with the most votes at the end of the quarter will receive $1,500 from the Foundation. Based in Lowell and founded in 1994, Place of Promise serves people dealing with homelessness, incarceration, neglected illness, mental disorders, abuse, trauma, and alcohol and opioid addiction. Prize winnings of $1,500 will be used for the Adult Long-Term Residential Program to fund those who lack financial resources or housing.
Please send your community messages to Natasha Chilingerian at [email protected]